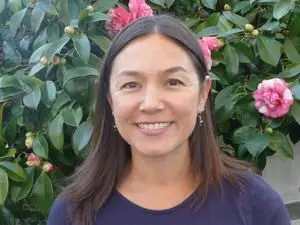 Dr. Charlotte Yen Adermann is a licensed psychologist in the state of California. She received a B.S. in psychology from Brigham Young University, and a M.A. and Psy.D. in clinical psychology from Indiana University of Pennsylvania. She completed her predoctoral internship at the University of New Mexico Children's Psychiatric Hospital in 2000 and postdoctoral fellowship at Children's Health Council in Palo Alto in 2001.
Upon completion of her fellowship, Dr. Adermann remained at Children's Health Council as a classroom clinician at Esther B. Clark School during the 2001 to 2002 school year. Then, she worked as a staff psychologist at Children's Health Council from 2002 to 2010. During that time, she was the coordinator of multidisciplinary team assessments and provided consultation services, diagnostic psychological evaluations, individual therapy, family therapy, and social skills group therapy for children with ADHD or Asperger's syndrome. She also supervised predoctoral interns in psychoeducational assessment and social skills group therapy from 2003 to 2009 and served as the lead provider of psychological services to East Palo Alto Academy during the 2007 to 2008 school year.
In 2009, she opened a part-time private practice in Los Altos, California, and enjoys being able to spend more time at home with her two sons.
Education
B.S. in Psychology, Brigham Young University, 1995
M.A. in Clinical Psychology, Indiana University of Pennsylvania, 1997
Psy.D. in Clinical Psychology, Indiana University of Pennsylvania, 2000
License
#17951 State of California, 2002
Professional Memberships
American Psychological Association